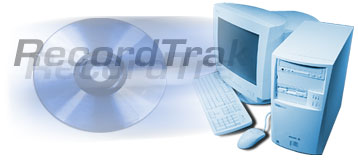 RecordTrak Point of Sale Inventory Control Software
RecordTrak is the leading point of sale (POS) computerized inventory control software designed specifically for retail music stores and record stores. This complete hardware software management system includes computerized cash registers that scan bar codes on music CDs and other product, prints receipts and controls cash drawers. Inventory is updated inventory in real time. RecordTrak is compatible with SoundScan and can perform EDI ordering with most major music wholesalers and onestops.

RecordTraks software modules include: point of sale (POS), ordering, returns, video rental, and complete inventory management. The RecordTrak system, developed by Trak Systems, is in use in over 500 stores through out the world.

BookTrak is a version of the RecordTrak inventory control system designed to manage inventory for book stores and Christian book stores.